Behind-the-Scenes: Our First Jumpsuit Fitting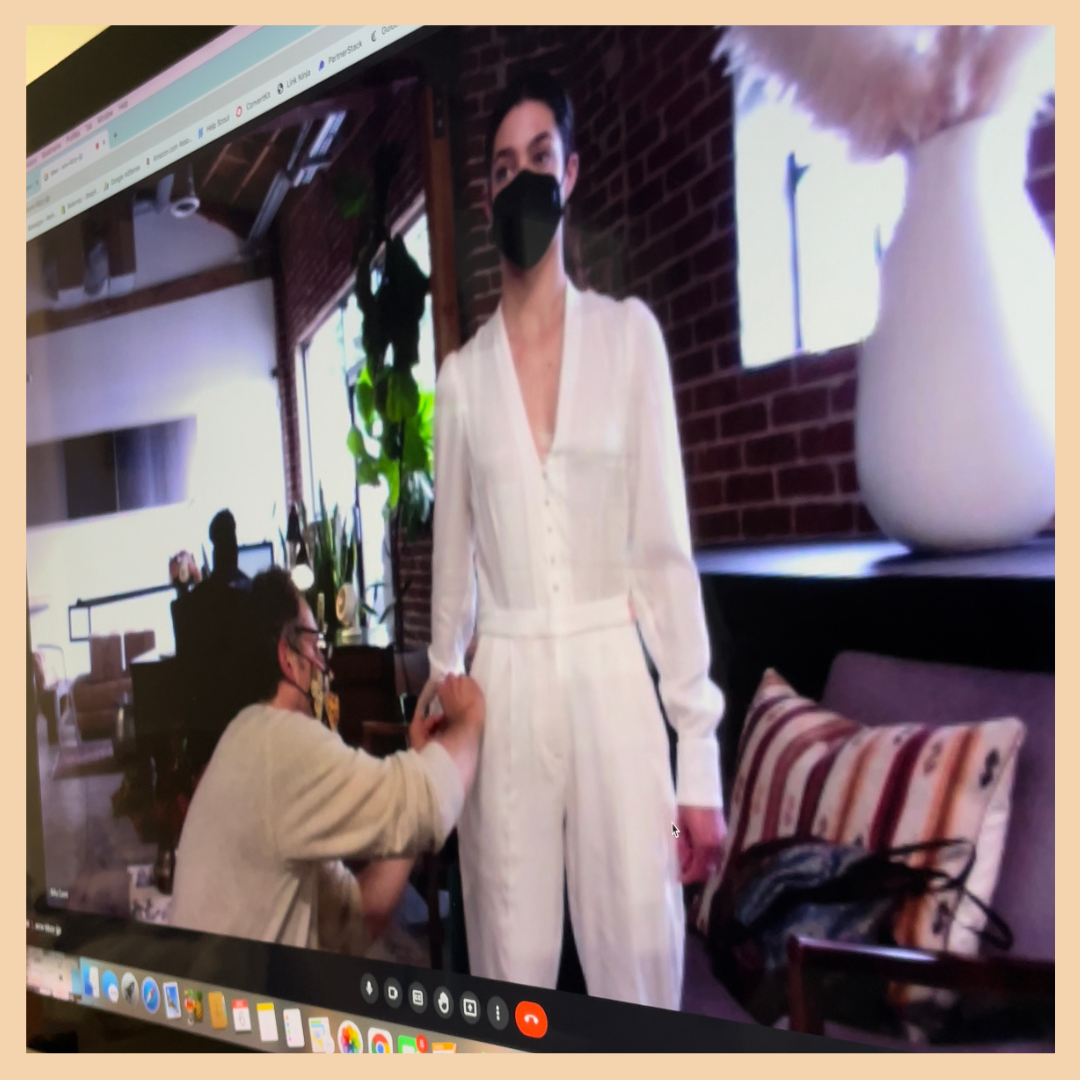 The first time I held my jumpsuit samples in my hands (it sounds like giving birth to a child) was one of the happiest moments.
But as soon as I witnessed my jumpsuit worn by someone other than myself, I've never felt more proud.
Story Time: My first official jumpsuit fitting wasn't necessarily what I've always dreamt up in my mind.
But first, here's a picture of my sister-in-law wearing the jumpsuit. I wanted to see how it fit on someone taller than me. Plus, I was around 12 weeks pregnant at the time and things were fitting a bit snug. Besides myself, she's the first person to ever try it on! 
And here is my sister trying the jumpsuit on backward without realizing it. I questioned everything at that point. Still love her though. 
Back to the "official" fittings story:
I imagined flying out to the fashion capital of the world, meeting models in a beautiful design house, and with a measuring tape in one hand and pins in the other, I'd be perfecting my jumpsuits like an actual professional designer.
Nope.

Well, I have zero pattern-making experience so the measuring tape and pins thing was really just my imagination.
 But like a lot of changes the pandemic continues to bring, we had to improvise.
 Hello, Zoom meeting.
I scheduled a virtual meeting with my patternmaker, hired two models to try-on both sample sizes, and discussed all changes over video chat in my living room.
 It might not have been as glamorous as I hoped, but it was just as special.
 It was special because I got to learn from a patternmaker with decades of experience.
 It was special because I still got to listen to each model's input on how the jumpsuit fit and how it made them feel.
It was special because I got the feedback I needed to create this one jumpsuit that I'm so proud of.
And I saved time and money on travel. Win/Win. 
Life doesn't have to be fancy but it has to mean something.
I cannot wait to finally witness my jumpsuit design worn by our first customers.
Hey, maybe that'll be you? 😉
All my best,
Monika
---