Our Fabric Sourcing Rollercoaster of a Journey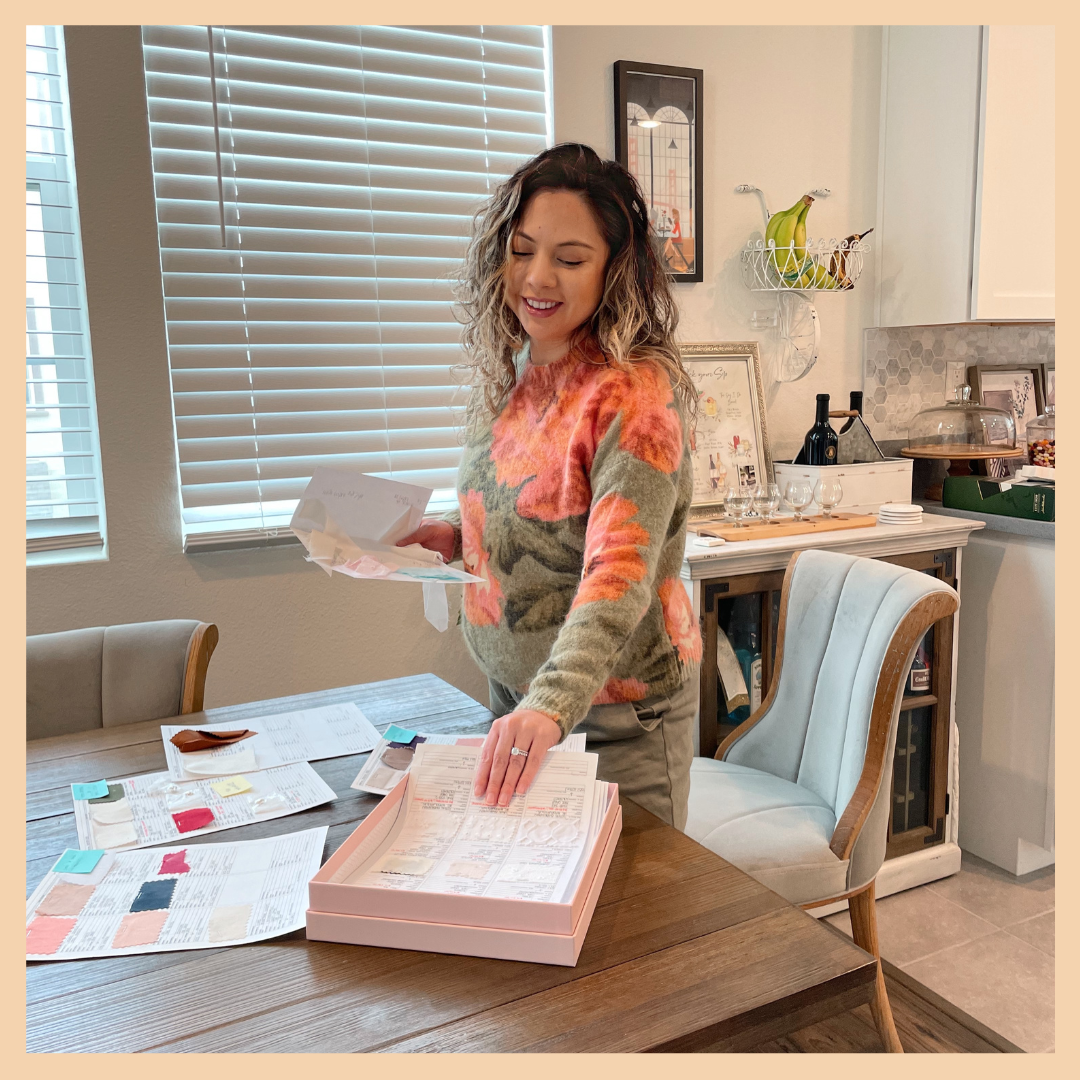 Oh, fabric sourcing. Where do I begin? I'm already overwhelmed thinking about sharing my fabric sourcing rollercoaster of a journey with you.
 But I think it's important to know a few facts before you decide to become a Monika Rose SF Jumpsuit customer.
 Ahh, I'm getting those nervous/excited chills imagining YOU wearing my first design.
Story Time: When I made the decision to move from selling other brands in my boutique to designing my own collection, there were two non-negotiables.
Extended Size Range

Sustainable Fabrics
I'm happy to report, after dozens of meetings, hours of research, and a bit of extra costs, we will be offering sizes XS to 3XL in our collections!
This is a huge step from what we were able to offer before since most brands only carried a few sizes and even if petite and plus-size options were available, it'd only be in certain styles. More on this journey another day. 
Now for the sustainable fabrics goal...
I knew I wanted to start with a jumpsuit and I knew I wanted the jumpsuit to be made with two separate fabrics for the top and bottom portion.
Why? Because pants lay differently and feel differently on the bottom half of your body compared to when you're moving your arms around.

Some fabrics don't give the same love to the booty area as it does to the arms area, you know?
So, I was on a mission to find the perfect eco-friendly, comfortable wearing, confident feeling fabrics.
I finally and I mean finally stumbled upon Cupro.
Cupro is a plant-based material made from cotton waste. It's technically a recycled textile. Yay!

But what made me fall even more in love with Cupro is its silk-like feel and durability.

It's like killing two silkworms (or not) with one stone. Okay, another joke where I think it makes sense in my head but my husband has no idea what I'm talking about which means you may not either.

Basically, it's a double win. 

It feels silky smooth to the touch (without the use of silkworms) and is more sturdy, durable, still breathable but not as delicate as silk.

The perfect fabric for the top "blouse-like" portion of the jumpsuit

And a heck of a better option than something like polyester. Polyester was an absolute NO when choosing fabrics.
No matter how many conversations I had with people trying to convince me that polyester is a better option simply because of the cost, I wasn't going to give in.

 Polyester is made out of plastic and can take up 200 years to decompose. One of the worst fabrics for the planet? I think so. You can argue that recycled polyester is a sustainable option however…
What may be important for you to know is that polyester makes you feel sweaty and scratchy, and will likely only last a few wears.

Thank you, next. 

Here's where things got more tricky in my search for the "perfect fabric".

The bottom portion…
In my own experience of wearing jumpsuits, the fit on the bottom never made me feel as confident as I know I could feel.
But when it came to wearing trousers (workwear style pants), oh, yes to the structure and fit.
The problem was I never owned a pair of sustainable trousers.
Side Note: I should mention now, I'm working through my own sustainable journey. I've purchased not so eco-friendly clothing and have even sold polyester clothing in my boutique in the past, but that's part of why I wanted to design my own collection. Another "more on this journey" to come. :)

Back to the pant portion must-haves: Soft, breathable, stretchy, structured, and eco-friendly.
Hello, Tencel™.

Tencel™ is a branded lyocell that is produced by environmentally responsible processes. Its made from wood pulp and the yarn is created through a closed-loop process. This means no chemicals are released back into the environment. Pretty cool, huh?
But what you'll love most about Tencel™ is its cooling effect on the skin and super soft feel. Not to mention its durability.

But Tencel™ alone didn't work for this design.

Because of its soft, movable qualities, there needed to be more structure to compliment the thigh and booty area.

That's where the Tencel™/cotton blend came into the mix. Yay! But also, nay.

"Nay" because I couldn't find this blend of fabric that used organic cotton. Organic cotton uses less water in production which means it's the best option for my planet-friendly fabrics goal. 

On top of that, remember my stretchy fabric goal?
Well, turns out Spandex/elastane is the only option. Spandex is a synthetic fiber and a no-no in the eco-friendly world.
I had to make a tough decision.

A decision whether to add the Spandex for comfort and keep the non-organic cotton for the structure or remove both and reach my sustainable fabrics goal.

But the ONE word kept coming back to me from when I first started jotting down notes in my design journal and that was "comfort".

Comfort leads to confidence. When you feel comfortable in your clothes you feel confident in yourself.

The more I imagined YOU wearing the jumpsuit the more stretch and comfort became new non-negotiables.

But would I be going back on my word?

This decision broke me for a while. I felt like I wasn't doing enough.

Then I remembered, I'm learning as I'm growing. This is a new direction for me and I can continue to do better. So, I've made the commitment to attend more fabric tradeshows, to make more connections in the industry, and continue my search for the perfect eco-friendly, comfortable wearing, confident feeling fabrics for future designs. 

Now, let's fast-forward a bit to samples being completed and final fabric yardage for the production ready to be purchased.
THE FABRICS ARE NO LONGER AVAILABLE. 😫
Stay tuned for part 2. 

All my best, 

Monika Rose 💕`
---