The Beginning of The Monika Rose SF Jumpsuit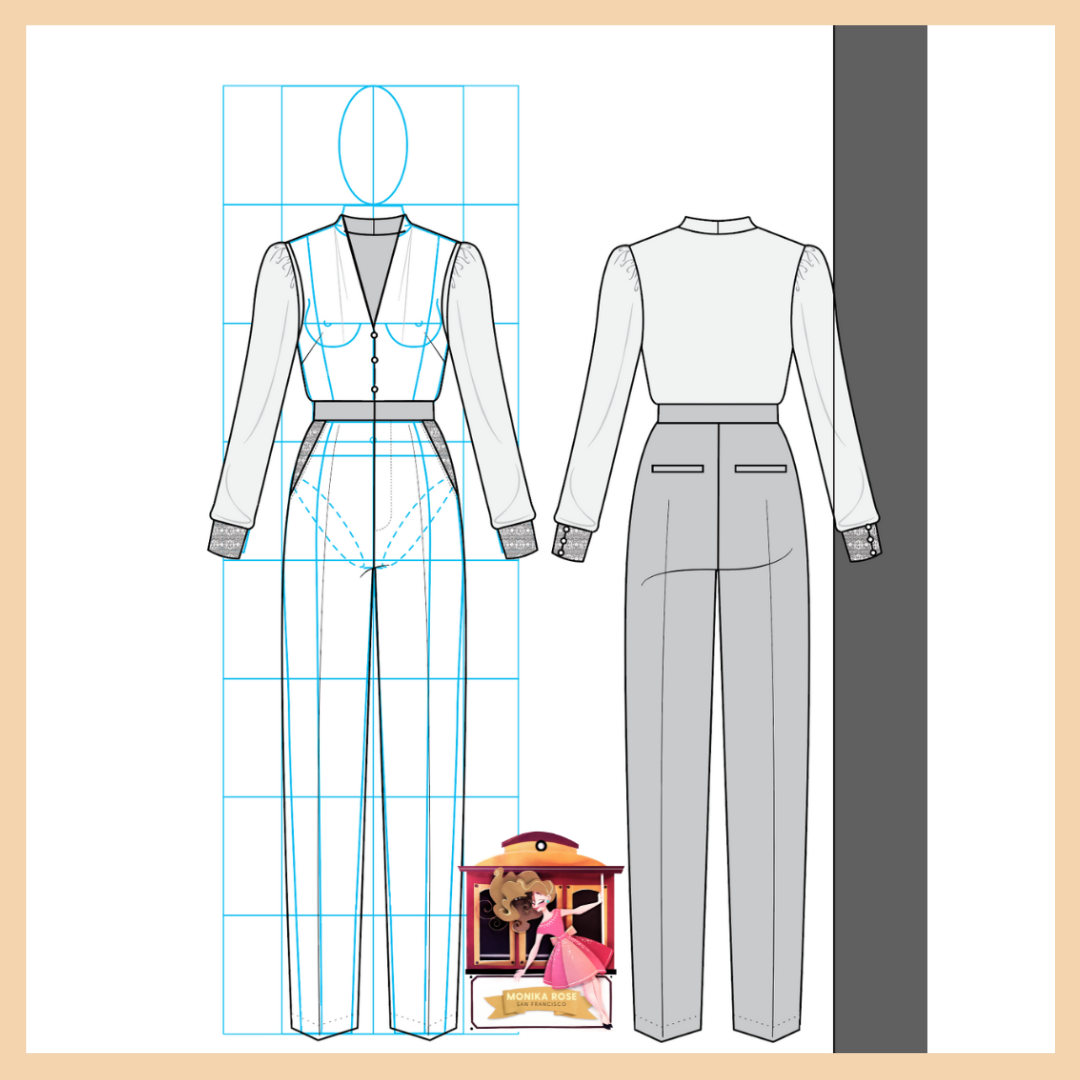 On 3/30/19, I started jotting down my ideas for a jumpsuit. 
Why did I decide to start with a jumpsuit as the first piece in our new designer collection? The short version: I always felt dang good and "powerful" in a jumpsuit but there was always something missing. More on that another day. 
I wrote down style notes from bow sleeves and pockets to the silky material and a rose gold cable car emblem.
The rose gold cable car emblem was a streeetch of my creative imagination. I wasn't sure if I could make this happen. Spoiler alert: I made it happen. 😉
 
Then, soft-tone color options and most importantly, an extended size range.
But two words that stuck with me throughout this process were comfort and quality. 
Once I found the manufacturing and production company that aligned with my brand values, I took my sloppy handwritten notebook notes and turned them into a good ol' word doc overview for my design partner who created these snazzy illustrations. 
I narrowed down the theme, colors, sizing, materials, and design. But even then, there were more updates to come. 
The design started with ideas in my head that I would talk over for hours in the bathtub with my husband while drinking fancy red wine and eating dark chocolate peanut butter cups from Trader Joe's. 
It might sound like a romantic, "TMI" sort of thing but really, a bath and wine night was our way of getting away from the noise of life around us and just being able to talk about our dreams and goals. 
Launch Update: We're currently in the production stage of our jumpsuits! I'm waiting for our fabrics to arrive and then we're off to the dye house! 
Thanks so much for following along with our journey so far.
There are more behind-the-scenes of the making of the Monika Rose SF Jumpsuit that I can't wait to share with you. Stay tuned. 
With love, 
Monika Rose
Did you catch our special announcement video? There are two surprises in this clip. :) Take a peek here. 
---